Install MySQL on Windows
1. Download MySQL installer from the URL https://dev.mysql.com/downloads/installer/.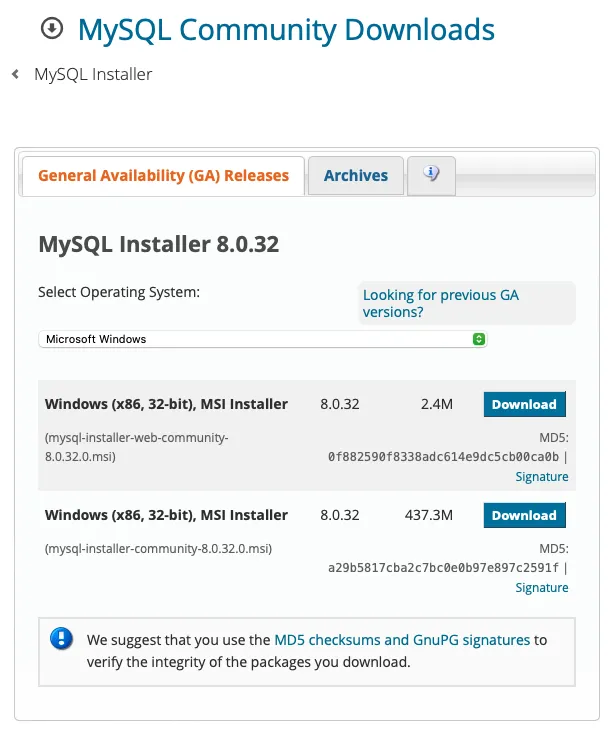 2. Download the second entry.
3. Double click on the downloaded file, and follow the steps.
4. You may need to choose a password for the root user.
5. Once the installation is successful, you may open MySQL Workbench, and login via the root user.
6. Here in Workbench, you can manage databases, tables, etc.