Convert Python file to Exe File
To convert a .py (Python) file to .exe (executable), you can use pyinstaller package and run the pyinstaller command in command line.
In this tutorial, we will take a simple python file that prints "Hello World!" to console and convert this python file to executable file.
Step by Step process to convert .py to .exe
Step 1: Install pyinstaller
Open Command Prompt or Terminal, and run the following pip command to install pyinstall.
pip install pyinstaller.
Step 2: Go to .py location
Open Command Prompt or Terminal and navigate to the location of .py file, you would like to convert to .exe.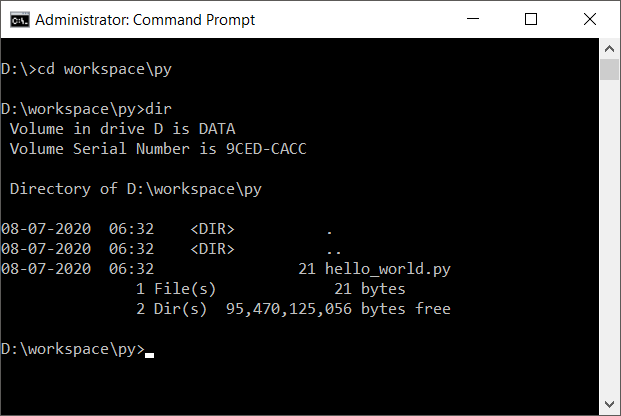 There is our hello_world.py file. We will convert this python file to exe file.
Step 3: Run pyinstaller command
From the location of .py file, run the following command, to build and create .exe file from python file.
pyinstaller --onefile -w hello_world.py
You will get following information in Command Prompt.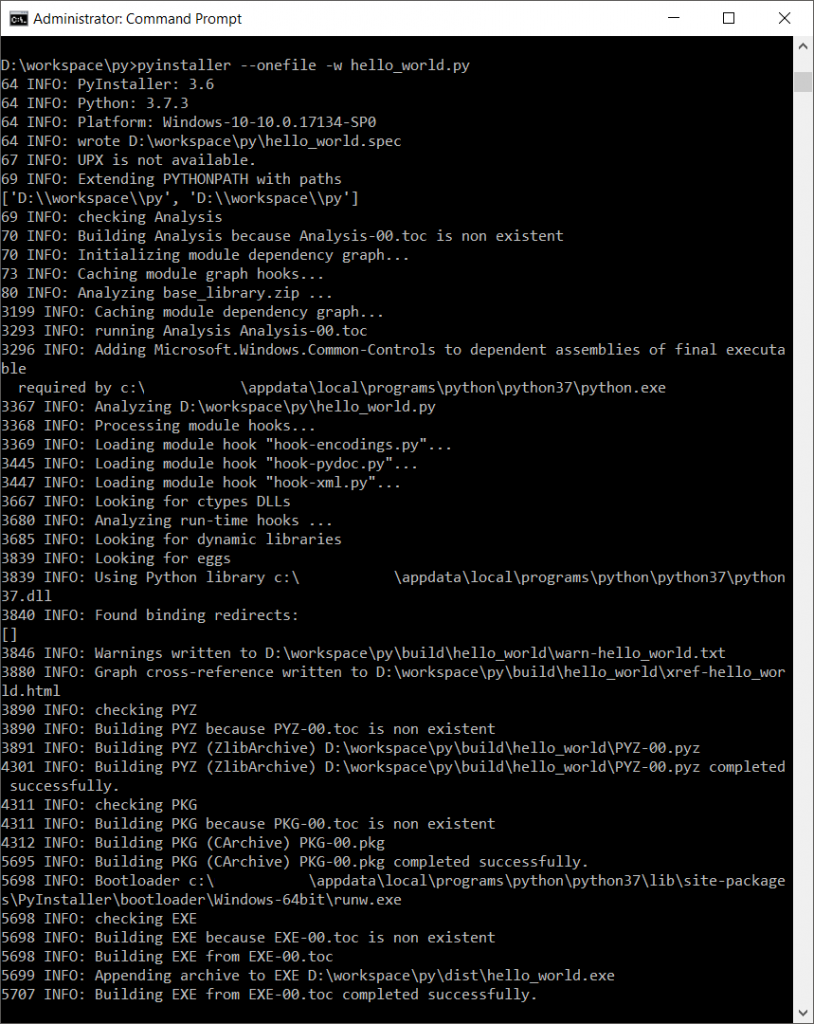 Next to the Python file, build and distribution directories will be created.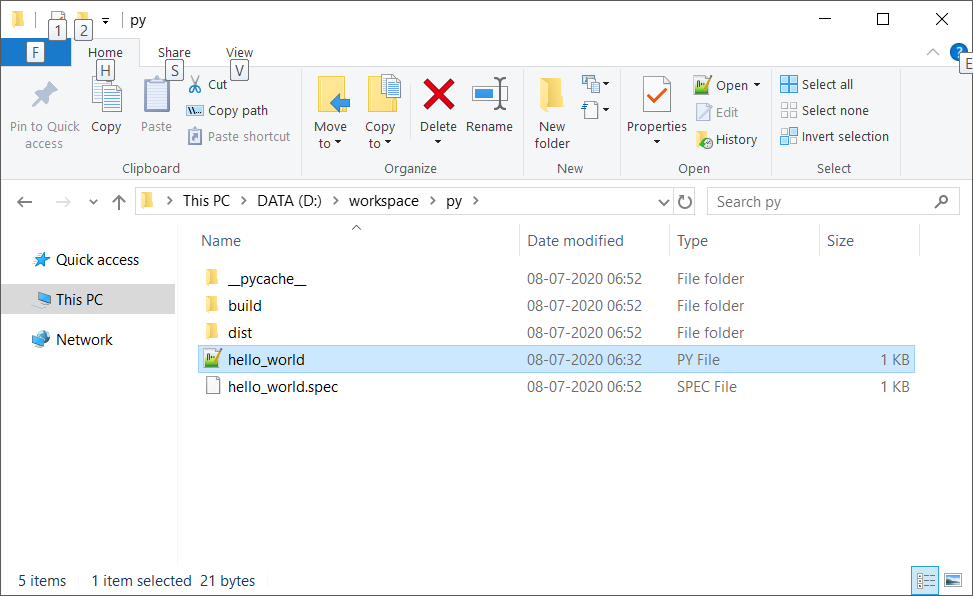 Step 4: .exe File
Go inside dist directory and you will find .exe file.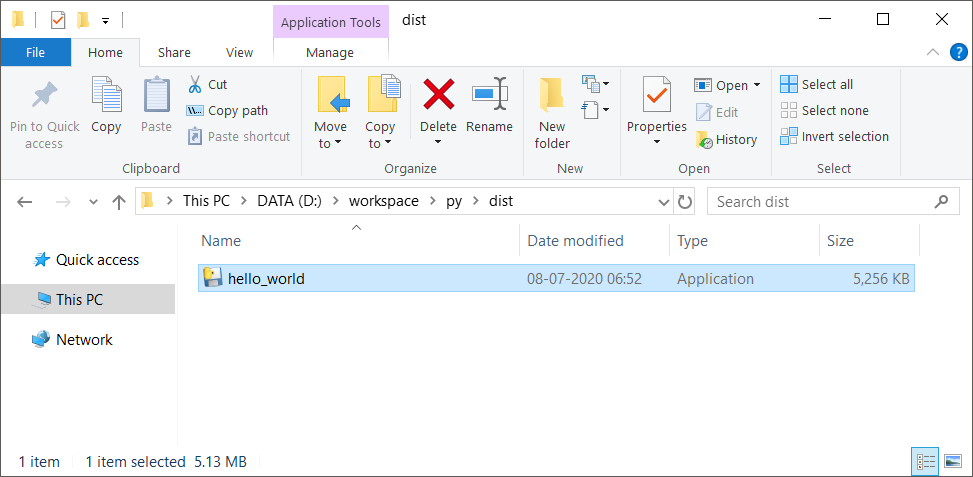 Summary
In this tutorial of Python Examples, we learned how to build a .exe from .py.
⫷ Previous tutorial
Next tutorial ⫸